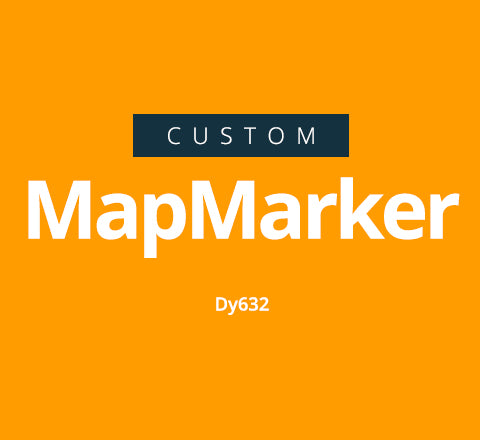 Custom MapMarker® (For Dye Dy632)
Custom MapMarker® fluorescent sizing standards are ideal for use for a variety of fragment analysis applications such as Microsatellites, Fragment Length Polymorphisms and Relative Fluorescent Quantitation giving you reproducible results without unwanted clutter or out of range bands. All MapMarker® DNA sizing standards contain singular DNA strands with a single fluorophore and bands that range from 30 to 2000 base pairs and are designed to provide consistent intensities and migration patterns for DNA sizing standards and are compatible with all fluorescent-based separation instruments systems.
With the custom MapMarker® web configuration tool, you choose the number of bands, you choose the size of each band and you choose the fluorescent dye. Your custom marker will be at a concentration of 2-20fmol/band/ul in a volume of 400ul, enough for 800 assays all for just $22/band with a $150 minimum charge.
If you require a different concentration or volume please call 1-800-235-8938 or email support@bioventures.com.
Size Standards Instructions: Enter the number of base pairs for each size band below. Please note the increment guides.
$24/size band, minimum charge of $150 per custom MapMarker.
30-1000bp may be selected in 5bp increments.
1000-2000bp may be selected in 25bp increments.
NOTE: $200 set up fee for selecting size band between the increments