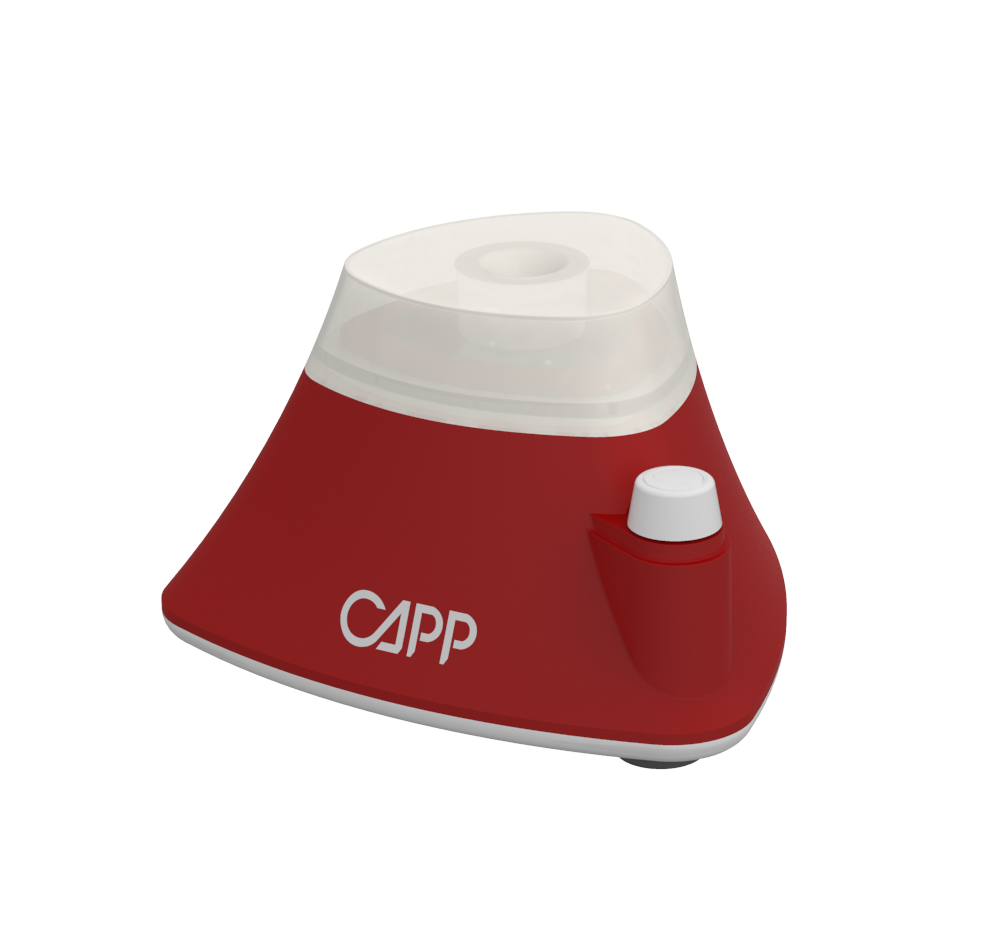 CAPP Rondo Mini-Vortex Mixer
CappRondo vortexer is ideal for thorough mixing and quick vortexing with high performance in terms of speed, reliability and safety. Chemically resistant, Capp vortex mixer has a robust design with aluminum die cast base. CappRondo laboratory vortexer has adjustable speed settings, going up to 4500 rpm. It vortexes with orbital motion and is highly touch sensitive. CappRondo vortexer can be used with tubes of maximum diameter of 30 mm. To assure maintenance free operation, CappRondo vortexer is equipped with a brushless DC motor. This type of motor is also perfect for applications including longer vortexing. CappRondo vortex mixer has extremely small footprint, taking as less benchtop space only necessary. The red, fresh color of Capp vortexer will bring life and contrast to your lab environment. The upper part of Capp vortex mixer is made of a durable material, ensuring long and reliable operation.
The variable speed of Capp vortexer can be adjusted simply by turning the speed control button. Microprocessor controlled, Capp vortex mixer will deliver the maximum speed even under varying load conditions. CappRondo laboratory vortexer has a well-balanced design and is supplied with three anti-sliding feet to help the instrument to remain stable on the bench. The inbuilt counter balance system creates maximum vortexing action and minimizes the noise and excessive vibration. CappRondo vortexer is covered by a 2 years warranty.
1 Unit
Color:  RED